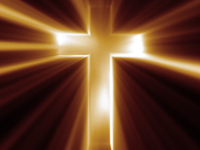 Rev. Jack E. Bacon
Rev. Jack E. Bacon,
Of Angola, NY, passed away Tuesday, April 11, at Mercy Hospital in South Buffalo. He was 68 years old.
In a varied ministerial career that spanned 22 years of part- and full-time service, Jack served churches including St. Paul's UCC in Alden, First Congregational UCC in Niagara Falls, Trinity UCC in Gowanda and First Congregational UCC in Angola. Before entering professional ministry, he worked in sales and management in the steel industry, and then owned a small business, a nail studio in West Seneca.
In addition to his pastorates, Jack was a caring presence at Dunkirk Conference Center, AIDS Family Services, the Friends of Night People soup kitchen and the Lothlorien Therapeutic Riding Stables. He also served for several years as a senior high youth adviser at St. James UCC, Hamburg, and was one of the founding pastors of G.I.F.T. (Growing in Faith Together), a collaboration among several Western New York UCC churches.
A native of Cortland, N.Y., Jack came to the United Church of Christ from the Presbyterian and Evangelical Lutheran Churches. His secular college training included an associate's degree in civil engineering, as well as coursework in business management and counseling, at schools including Erie Community College, the University at Buffalo, Medaille College and Canisius College. His divinity degree was from Christ the King Seminary, East Aurora.
Jack's family includes his wife, Brenda Bacon; daughters Tina Bacon of Cheektowaga, Kara (Charles) Colvin of Cheektowaga, and stepsons Robert (Jennifer) Shephard and Alan (Samantha) Shephard ; nine grandchildren; sister Marilee Manou of Toronto, Ontario Canada, David (Vicki) Bacon of New Hampshire and Thomas (Linda) Bacon of Arkansas. Jack is pre deceased by his parents Helen and Leonard Bacon of Cortland. As we give thanks for Jack's life and ministry, please join us in holding them in prayer. Memorial services will be held Friday, May 5, 2017 at 10 AM in St. James United Church of Christ, Hamburg, NY