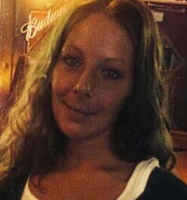 Katherine S. Brennan
Brennan, Katherine S.
Of Angola, NY, passed away unexpectedley Saturday February 17, 2018, she was 34. Loving mother of Michael Laspesa; daughter of Deborah and Anthony Capitano. Sister of Tara Shannon, Donald, Todd, Robert, Antonette, Angela and Vinnie Capitano. Also survived by several nieces and nephews. Services are private. Arrangements by the ADDISON FUNERAL HOME, INC.